Study to Be a Spin Class Instructor Online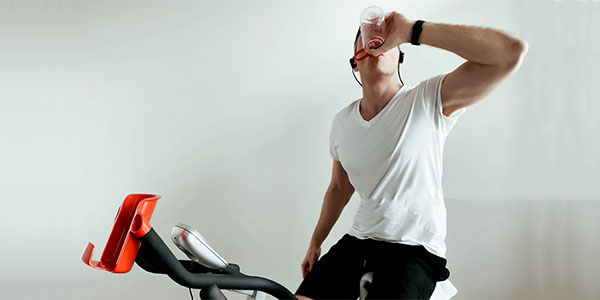 Being a fitness professional is a gratifying career. Whether you are a personal trainer, group fitness facilitator, HIIT instructor, aerobics facilitator, or weightlifting coach, your job is to help other people with their fitness and health goals.
Another fitness profession becoming more popular among Australian fitness experts is just as physically beneficial for the instructor as for the client, and that is a spin class instructor.
In the past, to become an accredited spin class instructor, a fitness professional with the correct prerequisites would have to attend a live spin class instructor training course. However, in the modern age, fitness experts can now obtain full accreditation online.
Read on to learn about gaining spin class instructor training with our nationally recognised Cycle Collective online, on-demand accreditation course.
The benefits of teaching spin classes
Often when you are a fitness instructor of any kind, your job is to observe, adjust, encourage and spot your clients from the sidelines, helping them improve and advance on their fitness journey.
While this is also your job as a spin class instructor, the best bit is that you get to enjoy a workout simultaneously. Similar to an aerobics instructor, a spin class facilitator gets to set the energy and pace, gaining all the mental and physical wellness benefits as you lead the class through your session.
Online spin class instructor training
The spin class culture in Australia is growing fast, and there has never been a better time to become a spin class instructor!
Our online, on-demand training is ideal for all fitness professionals who have a minimum of a certificate III in fitness, allowing you to run your classes in a gym, spin studio or even run your own online classes.
Because our course is online and on-demand, you can complete it in a day, or a week, taking approximately six to eight hours to finish. This gives you the ability to fit it in around your other fitness industry and work commitments.
By the time you have completed this course, you will:
Have a comprehensive understanding of cycling physiology
Understand the fitness concepts of 'power'
Have an understanding of the Borg Rating of Perceived Exertion (RPE)
Be able to measure your client's baseline fitness
Be able to organise and execute an efficient and effective class
Understand spin bike protocols and parameters
Have tools to monitor and measure your student's progress
Understand the concepts of music and motivation
How to get the most out of your client's performance and much more
The spin class industry is expanding now, so start your online, on-demand spin class instructor training today, and take your fitness career to the next level.
Start your training today!
Our Cycle Collective spin professionals have been setting the standard for spin class culture in Melbourne since 2014. They have designed this science-based, nationally accredited course to be one of the best in the country.
Expand your fitness resume, and begin your journey to becoming a spin class instructor today. Click this link to learn more, and start spinning your way to better health in a rewarding new fitness career.