Online Spin Instructor Course
The indoor cycling industry in Australia is evolving.
Advance your class programming to the next level and set yourself apart from other fitness professionals.
Maximise your clients training efficiency and fast track them to be in the best shape of their lives, both physically and mentally
WHAT DOES THE COURSE COVER?
By the end of the course you will understand;
The principles of fitness training and physiology of cycling
What 'power' is, how it is measured and why it is important.
The relationship between power, cadence, heart rate, and RPE.
The role of other fitness measures (heart rate, perceived exertion) and how they can all be used to monitor progress and prescribe exercise.
How to determine clients baseline fitness and effective class programming in Training Zones (including heart rate).
Efficient and Effective class program design (easy conversions to RPE, as used in most larger gyms).
Delivering fun sessions that get results for all riders.
The importance of a correct bike fit and bicycling biomechanics as they relate to performance and injury prevention
The role of music playlists to create mood and environment
How to inspire each and every rider to allow themselves to them to be in the best shape of their lives.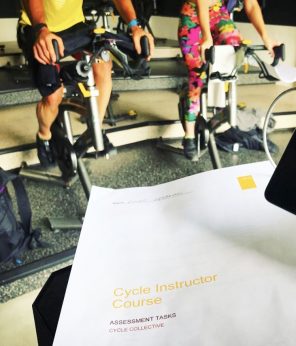 Who can do the course?
Fitness Instructors
Industry Professionals
Those wanting to take the next step in their sporting career
Why do the course?
The course offers online & on-demand, training and education giving you all the tools and templates necessary to deliver calculated, advanced, effective, safe and fun indoor cycling sessions anywhere in Australia.
The programming guidelines are science based so you can deliver results.
The knowledge gained allows you to use the skills & information for employment in boutique studios or larger gyms.
Our intention is to facilitate great instructors and improve the training standards delivered within this industry. We take a written and audio approach to online teaching.
Included in your course is 1 x month access to Collective On-demand Audio sessions to further immerse yourself in the language, the music and the energy with new sessions delivered weekly by some of Australias leading instructors.
About the Author.
Kate Perry (MHPS) is a Sports Scientist having completed her Masters in High Performance and specializes in high intensity interval training, strength and conditioning and works with some of the nation's leading endurance cyclists in both road and mountain bike disciplines.
Kate is a pretty handy on a bike too and is currently riding for Specialized Women's racing as one of the leading female cyclists in the National Road Series here in Australia.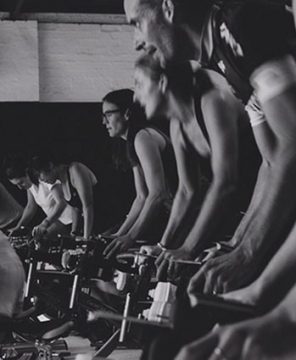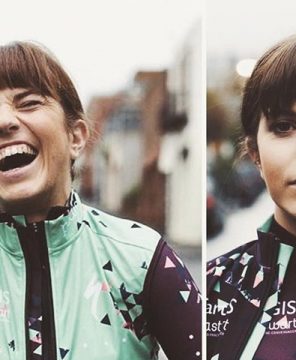 Select Your Course Option Below